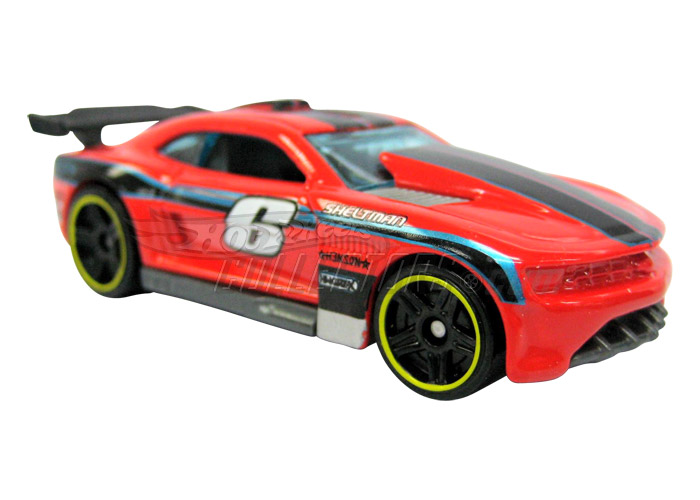 Picked up this new release at today's K-Mart Hot WHeels event. The Camaro is a great looking casting that belies its small scale and low price. I like when the designer utilizes the different materials and their colors to add variety and detail. The gray chassis yields lower body ground effects front, sides and rear as well as a fully detailed interior with roll cage; it also provides the hood louvers on either side of the cowl induction scoop. The black plastic rear wing adds just the right touch to the back end and blends nicely with the black racing stripes. Blue tinted windows have molded in safety net in the driver's window.
The diecast body has lots of detail and dimension for 1/64 scale. The yellow rimmed wheels might not have been my first choice but they look great. All in all a great addition to the Hot Wheels lineup and you can't beat the bang for the buck.
Hot Wheels branded body kits are available for your 1:1 Camaro. I wonder which came first: the toy or the body kits? If you're a fan you might want a
Camaro 2011 Wall Calendar
.