Today I opened a Hot Wheels Harley-Davidson Fat Boy.
I haven't really kept up with the many motorcycles released over the years but couldn't resist this one.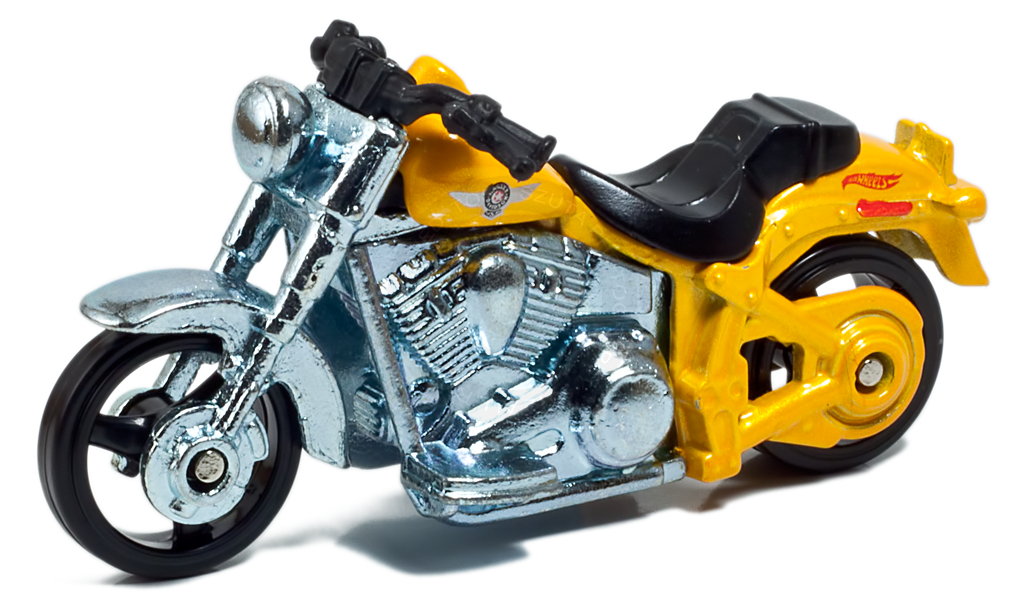 Fat Boy
It's one hefty hunk of diecast. I love the black handlebars and seat. Can't beat it for a buck.
Below is the real 2011 bike. The Hot Wheels is a bit tall and chunky by comparison but still quite nice. I imagine customizers will paint the front fender, black-wash the engine and add a few details.
The first bike in the lineup goes back to 1975's Motocross 1. I can only assume it wasn't popular because there wasn't another bike for years. Mattel re-introduced motorbikes to the Hot Wheels line-up with 1997's First Edition Scorchin' Scooter, a sweet looking custom.
Scorchin' Scooter
There were many more bikes to follow but I chose to stick to cars. Until yesterday.