I recently opened a
Arkham Asylum Batmobile
based on the car in the video game (as if you didn't already know). It is a great looking Batmobile with a decided retro-gangster look to the front end. As described on the back of the package, "Dark and Stealthy with a bubble canopy and long fins" this newest Batmobile entry sports very aggressive dynamic styling.
It has an unusual but good-looking mix of diecast engine and chassis perimeter with chrome plastic infill base. I understand it does well on track sets.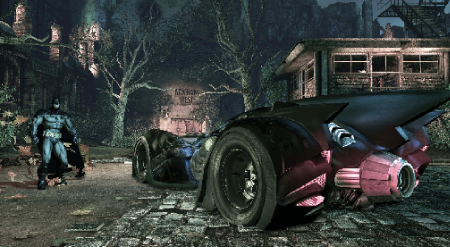 If you don't already own the
Batman Arkham Asylum: Game of the Year Greatest Hits
video game, you should.
Or if you're more into books I suggest
Batman: Arkham Asylum (15th Anniversary Edition)
for your reading pleasure.