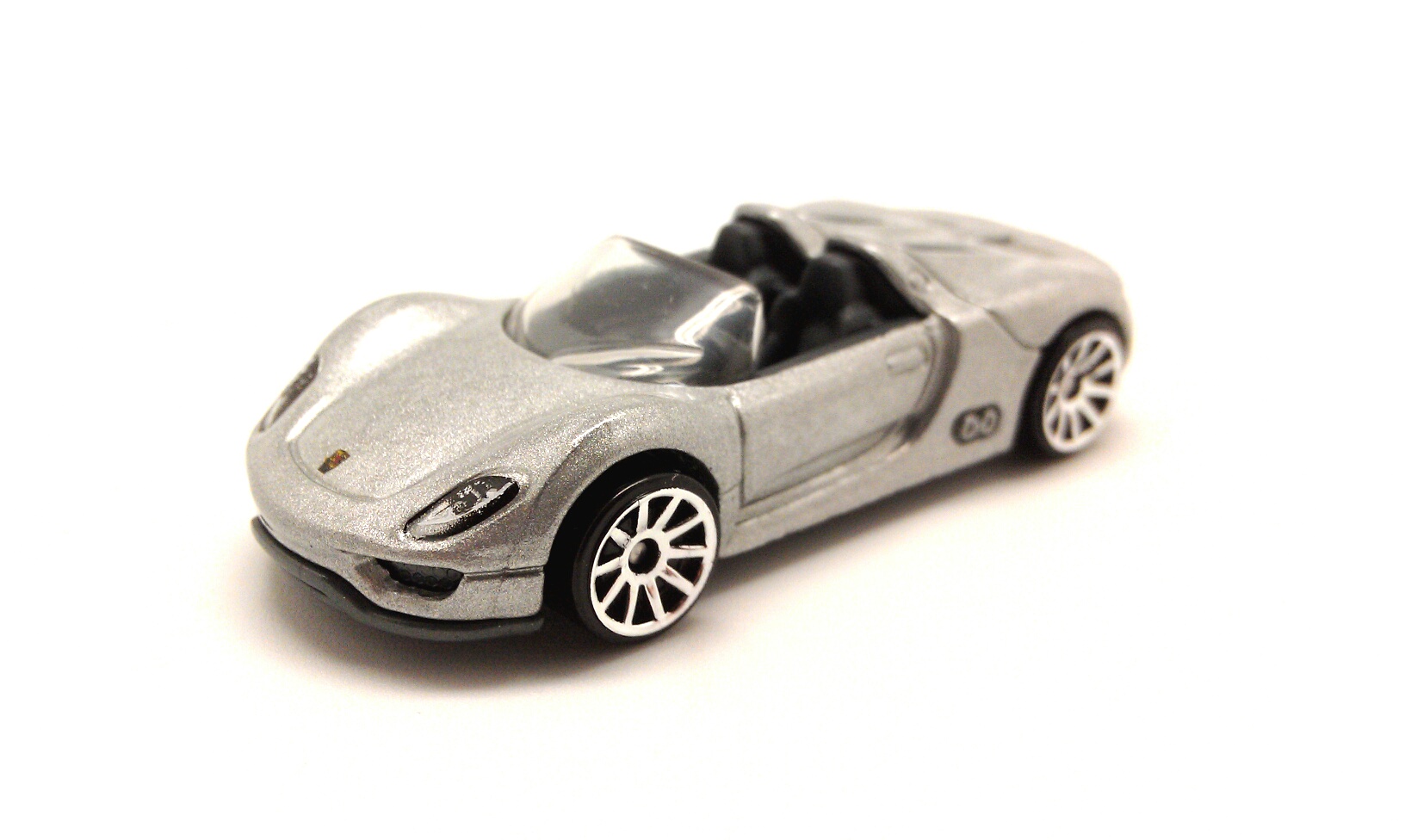 Gorgeous new hybrid from Porsche. Another beauty from Hot Wheels. Poised on my desk this car looks real with tampo headlights and Porsche emblem, realistic dark grey interior with 3-spoke steering wheel and well-bolstered racing buckets. When Mattel designers nail it they really nail it.
The

Porsche 918 Spyder

is a

mid-engined sports plug-in hybrid

powered by a 4.6 litre

V8 engine

and two electric motors.

Porsche plans to manufacture 918 units as a 2014

model with deliveries starting winter 2013.
*From the 2013 HW Showroom segment.